As of Tuesday, worldwide coronavirus cases now total 25.3M with 848k deaths, and 16.7M people have been reported to have recovered. In the US, we lead the world as we now have 6.09M reported cases and have realized 185k deaths. With that said, the world continues its fight and continues its search for viable vaccines and treatments. Help is on the way, but it would seem that it will take some time unless we uncover a  breakthrough via ongoing research.
Atossa Therapeutics, Inc. (Nasdaq: ATOS), a clinical-stage biopharmaceutical company seeking to discover and develop innovative medicines in areas of significant unmet medical need with a current focus on breast cancer and COVID-19, is currently forward with their continued research and is conducting a Phase 1 study that is double-blinded, randomized, and placebo-controlled safety study of their proprietary AT-301 nasal spray in 32 healthy adult subjects divided into two study groups.
Part A consists of two single-dose cohorts receiving either active therapy, AT-301B, or the placebo comparator AT-301A at two different doses.
Part B is a multiple-dose arm with cohorts receiving either AT-301A or AT-301B for 14 days at two different doses. The primary objective of the study is to evaluate the safety and tolerability of single and multiple doses of AT-301 administered via nasal instillation to healthy volunteers. Drug instillation, also known as medication instillation, is the administration of a medicine, generally in the liquid form either drop by drop or with a catheter into a body space or cavity. Drop by drop administration may be done for eye drops, ear drops, or nose drops.
Secondary objectives of Atossa's Phase 1 are to assess the incidence and severity of local irritation and bronchospasm following administration of AT-301 via nasal instillation.
The study is being conducted in Australia and is being developed for the treatment of COVID-19.
Today, Atossa announced a positive interim safety assessment from the first cohort of healthy participants in their Phase 1 clinical study using Atossa's proprietary drug candidate AT-301 administered by nasal spray. This first group of 8 participants received a single dose of either AT-301A (placebo) or AT-301B (active drug). This blinded, positive assessment by the safety committee allows the study to now enroll in the next cohort.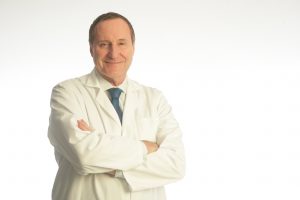 "This favorable safety review is an important milestone. First in human studies typically have an early safety assessment to ensure the drug is not harming participants and this positive assessment allows us to continue enrolling patients, including at higher doses and in repeated dose cohorts. We look forward to completing this Phase 1 safety and tolerance study so that we can begin to investigate the safety and efficacy of AT-301 in preventing and/or mitigating a COVID-19 infection," stated Steven Quay, M.D., Ph.D., Atossa's President, and CEO.  (Dr. Steven Quay received his M.D., M.A., and Ph.D. from The University of Michigan. he was a postdoctoral fellow at MIT with Nobel Laureate H. Gobind Khorana and a resident at the Harvard-Massachusetts General Hospital. He was on the faculty of Stanford University School of Medicine for almost a decade. He has also founded six pharmaceutical startups, including Atossa Therapeutics (NASDAQ: ATOS), and invented seven FDA-approved medicines, which have benefitted over 80 million people.)
---
SHARES OF ATOSSA THERAPEUTICS (NASDAQ: ATOS)
Atossa's shares are currently trading at $2.49/share during Tuesday's trading session. The 52-wk range is $.76- $5.08.
Please visit the Atossa Therapeutics (ATOS) page at Vista Partners to keep up with their progress and to learn more daily about their work and developments.
---
Post View Count : 1377