Seattle-based Atossa Therapeutics, Inc. (Nasdaq: ATOS), a clinical-stage biopharmaceutical company seeking to discover and develop innovative medicines in areas of significant unmet medical need with a current focus on breast cancer and COVID-19, announced Wednesday that it has hired key personnel in clinical, regulatory and chemistry manufacturing and controls (CMC). The new hires include Heather Fraser, Ph.D., as vice president of clinical, regulatory, and CMC; Natalie Farris, MS, as senior director of CMC; and Devon Payne as director of clinical operations.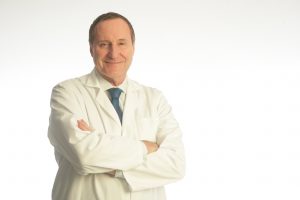 "Hiring of these talented and accomplished individuals will help accelerate the advancement of our development pipeline, which includes programs in breast cancer and COVID-19. We welcome Heather, Natalie, and Devon to Atossa and look forward to their important contributions as we execute on our value-creation strategy," commented Steven Quay, M.D., Ph.D., president, and CEO of Atossa.
B. Heather Fraser, Ph.D., joins Atossa from Cerecor Inc., where she served as vice president of clinical operations and program management for eight years. She has more than 20 years of biotech experience, including positions of increasing responsibility at Cerecor Inc., Anthera Pharmaceuticals, and CV Therapeutics. She received her B.S. in Zoology from the University of British Columbia, an M.S. in Pharmaceutical Sciences from the University of Montana, and her Ph.D. in Pharmacology from the University of Alberta. She also completed a post-doctorate fellowship at Johns Hopkins University.
Natalie Farris, MS, has more than 18 years of experience in the vaccines and biopharmaceutical industries, most recently at GlaxoSmithKline, in vaccines, where she served as senior manager of regulatory affairs and CMC, and at Cerecor Inc., in biopharmaceuticals, where she served as senior director of CMC. Prior to these, she held positions at various well-known companies, including Vanda Pharmaceuticals Inc., Esai, Inc., Shire Pharmaceuticals, Inc., and AVI Biopharma. She earned both her B.S. in Chemistry and M.S. in Geochemistry from the University of Delaware.
Devon Payne has worked in the biopharma industry for more than 17 years in a variety of areas, including clinical project management and research. Most recently, Ms. Payne served as associate director of clinical operations at Omeros Corporation. Prior, she served in clinical and research roles at Icon Clinical Research, Alere, Inc. (now part of Abbott), Proteogenix, Inc., and others. She received her B.A. in Psychology from California State University, Long Beach.
---
Recently, ATOS announced that it has begun the development of a second COVID-19 program using its proprietary drug candidate AT-301, to be administered by nasal spray. AT-301 is Atossa's proprietary formula intended for nasal administration in patients immediately following the diagnosis of COVID-19 but who have not yet exhibited symptoms severe enough to require hospitalization. It is intended for at-home use to proactively reduce symptoms of COVID-19 and to slow the infection rate so that a person's immune system can more effectively fight SARS-CoV-2 (coronavirus). Atossa also intends to conduct testing to determine whether AT-301 can be used as a prophylaxis to prevent or mitigate SARS-CoV-2, with the goal that it could become a "bridge to the vaccine" and be useful in the next phase of the coronavirus pandemic. 
"In April we launched our AT-H201 COVID-19 HOPE program for the most severely ill COVID-19 patients. By contrast, our new AT-301 nasal spray program is being developed for the relatively healthier COVID-19 patients who have not been hospitalized. We are developing AT-301 with a nasal spray delivery mechanism because many COVID-19 patients are infected via the nasal passage. The mechanism of action is intended to inhibit essential human host proteases, which are found in abundance in the nasal mucosa, from activating the SARS-CoV-2 Spike Protein, the known first and obligatory step that must be taken before the virus can enter the body. This may eventually be useful as a prophylactic, to be used before leaving the home. In that setting, it would be intended to create a barrier inside the nose to prevent virus entry – sort of a short-term vaccine-like treatment that could be helpful before a true vaccine is available. Our goal with the two COVID-19 programs is to ultimately commercialize therapies for patients on both ends of the spectrum – from the healthier patients who will be treated at home and the sicker patients who require mechanical ventilation in the hospital," commented Steven Quay, M.D., Ph.D., President, and CEO of Atossa.
SHARES OF ATOSSA THERAPEUTICS
Atossa's shares have been on an upward trend this year after touching a low of $.76/share during the market selloff in Q1 2020 as they spiked to a 52-week high of $4.27/share recently.  On Wednesday this week, ATOS shares traded up to a high of $3.78/share and then closed at $3.65/share up 4.29%.
Please visit the Atossa Therapeutics (ATOS) page at Vista Partners to keep up with their progress and to learn more daily about their work and developments.
STAY INFORMED! STAY COMPETITIVE!
Receive Vista Partner's FREE updates to your email box by signing up in seconds here!
---
Post View Count : 49863