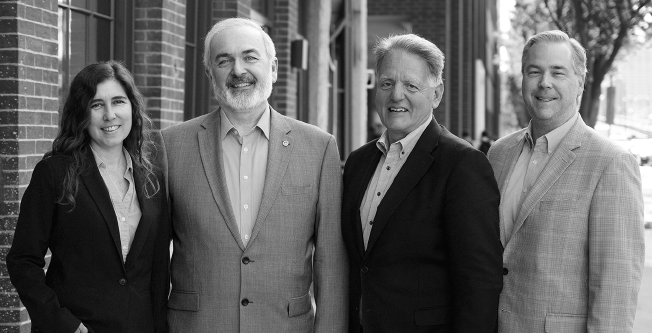 Bedford, Massachusetts-based Stoke Therapeutics is a biotechnology company pioneering a new way to treat the underlying cause of severe genetic diseases by precisely upregulating protein expression. They develop antisense oligonucleotide medicines that increase gene expression to treat genetic epilepsies and other severe monogenic diseases, including genetic conditions affecting the central nervous system, eye, liver, and kidney. They believe their proprietary technology platform, Targeted Augmentation of Nuclear Gene Output, or TANGO, will allow them to deliver disease-modifying therapies in a highly precise, durable and controlled manner. They are initially pursuing monogenic diseases, with a focus on dominant loss-of-function, or haploinsufficient, diseases. They are prioritizing diseases with a significant unmet medical need to bring new treatments forward as rapidly as possible.
(see Stoke's Pipeline above)
Stoke's co-founders, Professor Adrian Krainer, Ph.D., and Isabel Aznarez, Ph.D., launched the company with the goal of targeting pre-mRNA splicing to develop precision medicines to treat the underlying cause of genetic diseases. Now, Stoke's chief executive officer, Ed Kaye, M.D., a pediatric neurologist. Ed previously served as CEO of Sarepta Therapeutics, where he led the successful push to win FDA approval of Exondys 51, a pioneering drug for Duchenne muscular dystrophy. Before taking on the CEO role at Sarepta, he served as the company's chief medical officer for six years, leading the drive to develop Exondys 51. He also served on Sarepta's board of directors. Earlier in his career, Ed spent 10 years at Genzyme Corporation, most recently as group vice president of clinical development, where he supervised clinical research in programs focused on lysosomal storage disease and genetic neurological disorders. At Genzyme, Ed also held various roles, including vice president of medical affairs for lysosomal storage diseases, vice president of clinical research and interim head of PGH global medical affairs. Ed currently serves as a member of the boards of directors at Cytokinetics, Inc. and the Massachusetts Biotechnology Council. Prior to entering the biotech industry, Ed trained in pediatrics, pediatric neurology and biochemical genetics. He was on the research staff at Massachusetts General Hospital and Tufts University Medical Center and was the chief of biochemical genetics at the Children's Hospital of Philadelphia. He remains on the pediatric neurology staff at Boston Children's Hospital. Ed earned his B.S. in biology from Loyola University and earned his M.D. at the Loyola University Stritch School of Medicine. On June 18th, 2019 after the market closed, Stoke Therapeutics announced the pricing of its initial public offering (IPO) of 7,891,110 shares of its common stock at a price to the public of $18.00 per share. All of the shares are being offered by Stoke. The shares are now trading on The Nasdaq Global Select Market as of June 19, 20,19 under the symbol "STOK." The offering is expected to close on June 21, 2019, subject to customary closing conditions. The gross proceeds from the offering, before deducting underwriting discounts and commissions and other offering expenses payable by Stoke, are expected to be approximately $142.0 million. In addition, the underwriters have been granted a 30-day option to purchase up to an additional 1,183,666 shares of common stock. J.P. Morgan Securities LLC, Cowen and Company, LLC, and Credit Suisse Securities (USA) LLC acted as joint book-running managers for the offering. Canaccord Genuity LLC is acting as lead manager. Stoke's stock has traded as high as $30 today and is currently trading at $26.19/share up 45.31% which equates to approximately a $800 million market cap.
Post View Count : 101