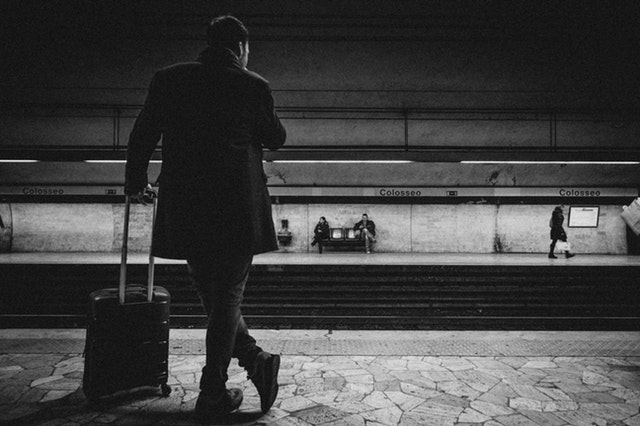 It was a down day for the markets.  It seemed to be a day where most spent their time playing a waiting game as we quickly move towards the release of the Fed's July meeting minutes tomorrow and then onward to Jerome Powell's Friday comments from the Annual Jackson Hole meeting.  Coupled with that we really did not receive any other earth moving economic data points or corporate reports outside of Dow 30 component Home Depot's (HD) earnings report which seemed to invite a warm reception and moved up 4.4% closing at $217.09/share.
As a result, all 11 S&P 500 sectors proceeded to move south today. The S&P 500 lost 23.14 points or .79% to end the session at 2,900.51. The Dow ended back below the 26k level closing at 25.962.44 down .66% giving back 173.35 points.  The tech-heavy Nasdaq fell below the 8k level closing at 7,948.56 down .68% or 54.25 points. The Russell 2000, the small-cap stock market index representing the bottom 2,000 stocks in the Russell 3000 Index, drove lower closing at 1,498.01 losing 10.84 points or .72%.  
The 2-yr Treasury yield finished lower at 1.51% down .02, the 10-yr yield finished lower at 1.56% down .04. The U.S. Dollar Index closed at 98.15 down .2%.
Volatility bets closed higher today in light of the downward motion of the markets.   The CBOE Volatility Index (VIX) closed at $17.50/share up 3.67% or $.62/share and traded between $16.45 and $17.70. The 2x leveraged ETF TVIX  closed at $17.71/share up 4.67% or $.79/share and traded between $16.97 and $17.96 today.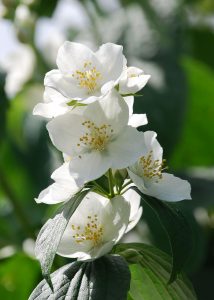 Energy
Oil prices dropped today down .1% closing at $56.18/bb.  Dow 30 energy participants Chevron (CVX) moved lower by 1.01% closing at $116.13/share & Exxon (XOM) closed lower by .6% closing at $69.03/share.  Occidental Petroleum (OXY) closed at $45.26/share down .7% after their recent sale of $13 billion of debt to fund their Anadarko Purchase. 
Metals & Mining
Gold prices closed at $1507.70/oz. Silver closed at $17.04/oz. First Majestic Silver (AG) closed at $10.50/share up 5.11%. Hecla Mining Company (HL) closed at $1.57/share up 3.29%. Today, MONARCH GOLD CORPORATION (MQR.TO) (MRQRF) (MR7.F)  announced the closing of the acquisition of an aggregate 100% interest in the Fayolle property from Hecla Quebec Inc. ("Hecla") (HL), formerly known as Aurizon Mines Ltd., and Typhoon Exploration Inc. ("Typhoon") (TYP.V). In exchange, Monarch has issued 12 million shares to Hecla and 3.4 million shares to Typhoon. Monarch has also paid Typhoon an amount of $500,000 and will pay an additional $500,000 in five months and $150,000 in 12 months. The shares issued to Hecla and Typhoon are subject to restrictions on their transfer for periods of up to 24 months.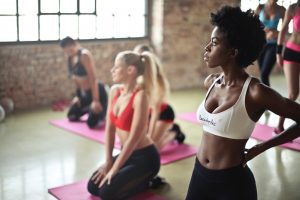 Healthcare
The S&P 500 healthcare sector closed at 1047.12 down .86%. UnitedHealth (UNH) closed down 1.86% closing at $240.16/share, Walgreens Boots Alliance (WBA) closed at $50.67/share down .96% & Cigna (CI) lost 1.12% closing at $161.15/share post their recent Q2 earnings beat.
INVO Bioscience, Inc. (IVOB) ended the day at $.30/share as daily trading volume continues to rise in concert with their announcing progress after their exclusive U.S. partnership with Ferring Pharmaceuticals, a leader in the reproductive health industry was announced in Q1-2019. Ferring has committed to providing the necessary sales and marketing resources to more fully develop the market in the United States. There are countless couples not able to receive reproductive treatments today, and Ferring can be instrumental in addressing the unmet needs of this cohort. Ferring has the industry experience, relationships and the marketing capabilities to successfully embed the INVOcell in clinics throughout the country.  IVOB is a medical device company, headquartered in Sarasota, FL focused on creating simplified, lower-cost treatment options for patients diagnosed with infertility. The company's lead product, the INVOcell, is a novel medical device used in infertility treatment that is FDA cleared and that enables egg fertilization and early embryo development in the woman's vaginal cavity. 
Last week, INVO Bioscience (IVOB) announced that revenues for the quarter totaled $658,638 compared to $110,210 in the second quarter of 2018, an increase of 498%. Revenue growth was driven primarily by increased product sales in the U.S. as shipments to Ferring were above expectations outlined in May 2019 as they began to increase their marketing activities. On January 14, 2019, the Company closed an exclusive U.S. licensing agreement with Ferring International Center S.A. the parent Company of Ferring Pharmaceuticals U.S. to commercialize the INVOcell™ system for use in the treatment of infertility. As part of the U.S. licensing agreement, the Company received a $5 million one-time milestone payment, with the ability to receive an additional $3 million upon obtaining a label enhancement from the U.S. Food and Drug Administration. Read Complete Story.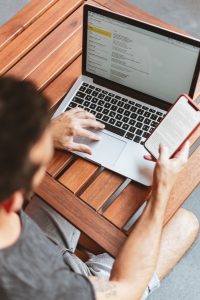 Biotech
The Ishares Nasdaq Biotechnology ETF (IBB) moved lower down 1.02% closing at $105.08. The 52-wk range is $89.01 – $122.97.
Atossa Genetics (ATOS),  a Seattle-based biotech firm developing novel therapeutics and delivery methods to treat breast cancer and other breast conditions closed at $2.15/share up 1.9%. The average daily trading volume is 428,253 shares per day and reported Q2 financial results & company update today. Recently, Atossa also announced that recently the online launch of company CEO Steven Quay's Tedx UofW Talk, "How to Be Smart When You're Dense: Preventing Breast Cancer by 2030." The talk has been posted online at https://www.youtube.com/watch?v=hK4PlbYE_5M&list=PLsRNoUx8w3rNCo4uCVXiNDFZLiKrIOQ1J&index=5 and can also be accessed via the company's website at www.atossagenetics.com. In the Tedx UofW talk, Steven Quay, M.D., Ph.D., Atossa's Chief Executive Officer outlines the journey of Atossa Genetics in identifying improved ways to identify women at high risk of breast cancer, using mammography to identify dense breast tissue. Dr. Quay also details his experience with triumph, failure, and perseverance while trying to prevent one of the world's most common diseases: breast cancer. He emphasizes the need for unshaken efforts to solve such complex problems and ways that he and his team are doing so in breast cancer research. Also, recently Atossa is developing a new proprietary modified-release oral tablet form of its Endoxifen, which is the form of the drug that the company intends for future clinical studies and commercialization. This is the next generation of oral Endoxifen following the successful clinical studies of the capsule form of the company's oral Endoxifen. A patent application covering the new table has also been filed with the U.S. Patent and Trademark Office. As part of the development of this new oral tablet, Atossa has commenced a Phase 1 study in Australia to ascertain the pharmacokinetics of the tablet. The study is randomized, double-blinded and placebo-controlled with both single and multiple-doses in 2 groups with a total of 24 healthy female volunteers who will be dosed for 14 days. Atossa's oral Endoxifen capsule, which has been used in previous clinical studies, will serve as the comparator. The first group of the study has now been enrolled and dosed. Steven C. Quay, Ph.D., M.D., CEO, and president of Atossa, commented: "We are excited to take this next step in our oral Endoxifen product development. Based on the abundance of information from our previous clinical studies, we strongly believe in the potential efficacy of oral dosing and intend for this modified-release tablet to be the commercial form of our oral Endoxifen. The goal of the modified-release aspect of the drug is to create more even uptake of the drug which we believe may reduce side effects and improve efficacy. This new study builds on the success of our Phase 1 studies of the oral capsule and topical forms of our Endoxifen, our recent successful Phase 2 study of topical Endoxifen, which demonstrated significant efficacy in reducing breast density, and our single-patient compassionate use study of oral Endoxifen. Following the completion of this Phase 1 trial, we will continue to use this proprietary modified-release formulation for future clinical studies — including a Phase 2 trial that we have already indicated is in development — and ultimately regulatory approval. We look forward to completing the study in the next quarter."
San Diego-based biotech Fate Therapeutics (NASDAQ: FATE), dedicated to the development of programmed cellular immunotherapies for cancer and immune disorders,  bounced back to $18.82/share down .90% on 367,525 shares of trading after recently establishing a new all-time intraday high of $22.82! The 52-week range is $10.78 – $22.82. Today, FATE announced that the U.S. Patent and Trademark Office has issued U.S. Patent No. 10,370,452 covering compositions and uses of effector T cells expressing a chimeric antigen receptor (CAR), where such T cells are derived from a pluripotent stem cell including an induced pluripotent stem cell (iPSC). The foundational patent, which expires in 2034, is owned by Memorial Sloan Kettering Cancer Center (MSK) and is licensed exclusively to Fate Therapeutics for all human therapeutic uses. "The breadth of this newly-issued patent, which is not restricted by the signaling domain of the CAR construct nor by the antigen to which the CAR targets and binds, covers off-the-shelf, iPSC-derived CAR T cell therapy for the treatment of cancer, infectious disease and immune disorders," said Scott Wolchko, President and Chief Executive Officer of Fate Therapeutics. "This patent is a testament to the prescient work of MSK's Dr. Michel Sadelain in combining CAR and iPSC technologies in an effort to overcome the significant challenges that limit the widespread adoption of patient- and donor-sourced engineered T-cell immunotherapy." Cantor Fitzgerald initiated coverage on FATE on July 22nd with an overweight rating. Oppenheimer initiated coverage on Friday, July 12th with an Outperform Rating. Guggenheim Securities initiated coverage on FATE recently with a "Buy Rating" and a $25/share price target.  Mizuho initiated coverage with a price target of $27/share within the last 30 days.
Stoke Therapeutics, Inc. (Nasdaq: STOK), a biotechnology company that is pioneering a new way to treat the underlying cause of genetic diseases by precisely upregulating protein expression, today announced enrollment of the first patient in an observational study of children and adolescents ages 2 to 18 with Dravet syndrome. Dravet syndrome is a severe and progressive genetic epilepsy characterized by frequent, prolonged and refractory seizures, beginning within the first year of life. The effects of the disease go beyond seizures and often include cognitive regression or developmental stagnation, ataxia, speech impairment and sleep disturbances. STOK shares closed at $32.63/share up 3.26%.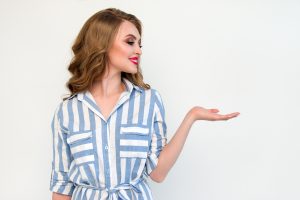 Consumer Staples and Discretionary
Walmart (WMT) closed at $112.05/share down 1.55% after their recent earnings beat and positive guidance.
Disney (DIS) closed at $135.13 off .12% after recently revealing that it will launch its new streaming service Disney+ in Canada & Netherlands on November 12th and then in Australia and New Zealand the next day.
Consumer Staples sector lost 1.2% today.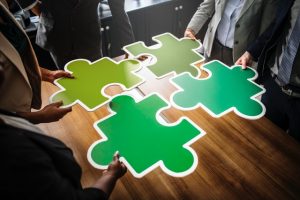 Financials
The financial sector lost 1.4% today.
Och-Ziff Capital Management (OZM), soon to be renamed Sculptor Capital Management,  closed at $21.16/sharedown 3.99% after their recent earnings beat and positive guidance.
JPMorgan Chase & Co. (JPM) closed at $107.31 down 1.27%.
Goldman Sachs (GS) closed at $199.98 down 1.10%.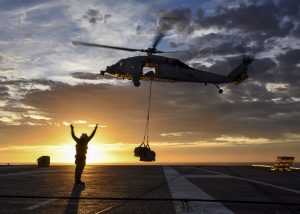 Economy
Last week we received the following:
On Monday, the Treasury Budget for July exhibited a deficit of $119.70 billion & the fiscal year-to-date deficit was confirmed at $866.81 billion. The budget deficit over the last 12 months was $961.8 billion.
On Tuesday,  the Total CPI checked in with an increase of 0.3% m-o-m in July. Core CPI, which excludes food and energy, rose by .3%. Total CPI was up 1.8% y-o-y & core CPI was up 2.2% y-o-y. The NFIB Small Business Optimism Index for July increased to 104.7.
On Wednesday, import prices increased .2% m-o-m in July & all import prices were down 1.8% y-o-y. Export prices were up .2% m-o-m in July & all export prices were down .9% y-o-y.  The weekly MBA Mortgage Applications Index moved significantly higher by 21.7%.
On Thursday, we received the retail sales report and it confirmed a .7% month-over-month move higher in July more than doubling estimates. Initial claims for the week ending August 10 increased by 9,000 to 220,000. Continuing claims for the week ending August 3 moved up to 1.726 million. Nonfarm business sector productivity report confirmed an increase of 2.3% in Q2. Unit labor costs rose 2.4% in Q2. Industrial production was confirmed to have gone down by .2% in July. The total industry capacity utilization rate lowered to 77.5%. The year-o-year growth rate is now .5%. The Empire State Manufacturing Survey for August rose to 4.8. The Philadelphia Fed Index for August came in at 16.8. The NAHB Housing Market Index moved higher to 66.
On Friday, we received the total housing report which confirmed that starts dropped 4.% month-over-month. We also discovered that single-family starts moved up 1.3% month-over-month. Total building permits also rose8.4% month-over-month pushed forward by a 24.8% increase in permits for dwellings with 5 or more units. Single-family permits were confirmed to have moved up 1.8%. The preliminary University of Michigan Consumer Sentiment report for August was confirmed at 92.1 and lower than expected.
Yesterday and today, we received nada other than a reminder that the Fed will be meeting at its annual Jackson Hole Summit later this week on Thursday and Friday.
Day or Short Term Trading Update
Thursday's buy of Bloom Energy ( BE) at $5.06/share and $4.99/share paid off as it surged to $5.70 about a 14% move. We were seeking a swing back up to at least the high $5's after its recent beat down and we got it.
Now we are looking at San Jose, Ca's Zscaler (ZS), a cloud-based web security provider at these levels for a bounce play as it got slammed today after being downgraded and closed down 11.26% at $71.80 yesterday and lost another 1.3% today closing at $70.80 .
Vista Partners LLC ("Vista") is a California Registered Investment Advisor based in San Francisco. Vista delivers timely and relevant insights via the website: www.vistapglobal.com with daily stories, weekly market updates, monthly macroeconomic newsletters, podcasts, & Vista's proprietary equity and market research to help you stay informed and stay competitive. Vista's mission is to invest partner capital while arming investors with a comprehensive global financial perspective across all market sectors. Vista also seeks to provide select issuers with actionable advice regarding fundamental development, corporate governance, and capital market directives.
Stay Informed! Stay Competitive! Sign Up to receive FREE email updates here!
Post View Count : 1410