An 8k was filed today at sec.gov by Atossa Therapeutics, Inc. (NASDAQ: ATOS), a clinical-stage biopharmaceutical company seeking to discover and develop innovative medicines in areas of significant unmet medical need with a current focus on breast cancer and COVID-19 (website: www.atossatherapeutics.com). It reads "On November 26, 2020, Atossa Therapeutics, Inc. ("Atossa") entered into a sponsored research agreement with Dana-Farber Cancer Institute, Inc. (the "Agreement"). The Agreement provides that Atossa will support research of cytokine-coated nanoparticles for the potential treatment of breast cancer by Carl Novina, MD, Ph.D."
For over 70 years, Dana-Farber Cancer Institute, Inc. has led the world by making life-changing breakthroughs in cancer research and patient care, providing the most advanced treatments available. Dr. Carl Novina is on the advisory board of Atossa Therapeutics and is one of the leading researchers in the field of RNAi therapeutics. He is an Associate Professor of Medicine at the Dana-Farber Cancer Institute and Harvard Medical School and an Associate Member of the Broad Institute of Harvard and MIT. He is currently the Principal Investigator of the Novina Lab at the Dana-Farber Cancer Institute. His laboratory has made several important discoveries into the biology of noncoding RNAs, their dysregulation in cancers, and their development as biomedical tools.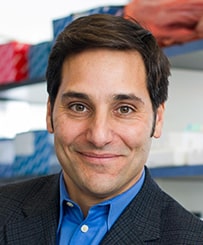 Dr. Carl Novina (pictured above) received his M.D. from Columbia University, College of Physicians and Surgeons in 2000 and his Ph.D. from Tufts University, Sackler School of Graduate Biomedical Sciences in 1998. His graduate work has resulted in 10 publications examining transcriptional regulation of TATA-less promoters. In 2014 he received the coveted National Institutes of Health Pioneer Award, which funds bold and innovative research proposals to attack challenging biomedical problems. Dr. Novina has established many collaborations between industry partners and physicians to facilitate his goal of bringing biomedical innovations from bench to bedside.
At-Home Therapy for COVID-19 
AT-301 is Atossa's proprietary formula intended for nasal administration in patients immediately following diagnosis of COVID-19 but who have not yet exhibited symptoms severe enough to require hospitalization. It is intended for at-home use to proactively reduce symptoms of COVID-19 and to slow the infection rate so that a person's immune system can more effectively fight SARS-CoV-2. Atossa also intends to conduct testing to determine whether AT-301 can be used as a prophylaxis to prevent or mitigate SARS-CoV-2, with the goal that it could become a "bridge to the vaccine" and be useful in the next phase of the coronavirus pandemic.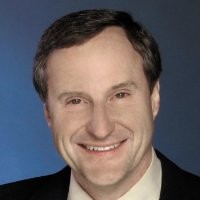 "In April we launched our AT-H201 COVID-19 HOPE program for the most severely ill COVID-19 patients. By contrast, our new AT-301 nasal spray program is being developed for the relatively healthier COVID-19 patients who have not been hospitalized. We are developing AT-301 with a nasal spray delivery mechanism because many COVID-19 patients are infected via the nasal passage. The mechanism of action is intended to inhibit essential human host proteases, which are found in abundance in the nasal mucosa, from activating the SARS-CoV-2 Spike Protein, the known first and obligatory step that must be taken before the virus can enter the body. This may eventually be useful as a prophylactic, to be used before leaving the home. In that setting it would be intended to create a barrier inside the nose to prevent virus entry – sort of a short-term vaccine-like treatment that could be helpful before a true vaccine is available. Our goal with the two COVID-19 programs is to ultimately commercialize therapies for patients on both ends of the spectrum – from the healthier patients who will be treated at home and the sicker patients who require mechanical ventilation in the hospital," stated Steven Quay, M.D., Ph.D., President and CEO of Atossa.
Atossa has retained Summit Biosciences, Inc., a pharmaceutical company with a proven track record in nasal spray medicines, to develop and produce a clinical supply of pre-filled nasal spray products in multi-dose devices containing AT-301.
Atossa has recently announced that it has significantly advanced the development of AT-301 proprietary nasal spray as potential at-home treatment against COVID-19, with completion of a randomized, placebo controlled, double-blinded Phase 1 study and a preliminary assessment of the blinded data indicating that AT-301 was safe and well tolerated by participants at two different dose levels in both single and multiple dose forms over 14 days.
"We believe AT-301 nasal spray is unique among the various therapies under development for COVID-19. While other companies are focused on therapies for patients being treated in hospitals, we are developing AT-301 for at-home use for the vast majority of COVID-19 patients who do not require hospitalization. Although great progress has been made by companies developing vaccines, it has become clear that a vaccine won't provide a complete solution to the pandemic. No vaccine will be 100 percent effective and surveys have shown that many people won't take a vaccine even when one becomes available. Similar to the seasonal flu where vaccines don't provide complete community protection and people also rely on therapies, our AT-301 nasal spray therapy should form an important and necessary component of a comprehensive response to the COVID-19 pandemic," added Dr. Quay.
---
If you found this article interesting you may want to read the following "An Interesting Argument Surfaces For Treating Coronavirus Patients Prior To Requiring Hospitalization".
Post View Count : 6503